2015 Pontiac Trans AM – the real story & Trans AM Depot house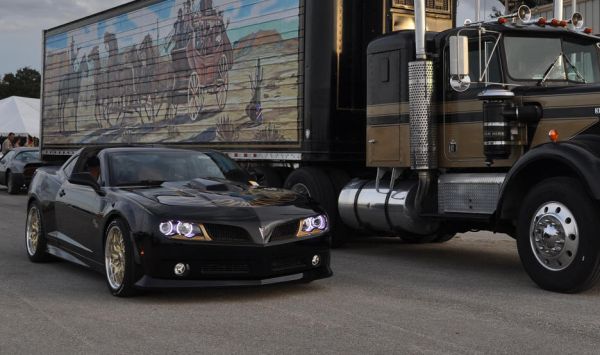 You might think that 2015 Pontiac Trans AM is a joke, but you would be wrong. Of course, Both Firebird and Pontiac ultimately, have been put on hold, but there's still a way to get yourself the iconic pony without resorting to buying used one. But, let's first look back to the golden days of the muscle car era. Firebird and its Trans AM iteration have seen their best years during late seventies and early eighties.
This was the time when most prominent figures used to drive one of abundant ponies, and Pontiac's models were first among equals. Sadly, Firebird is no more ever since 2002, and by putting Pontiac house to the ground, GM has clearly stated that its revival is out of the question. For now…
Custom Engine made & specs
As previously stated, however, there's still a way to get yourself a brand new 2015 Pontiac Firebird. How's that even remotely possible, you might wonder? Easily – Trans AM Depot has been given licence by the GM to convert all-new Camaros into something that should resemble present-day Firebirds. There's a way to get refurbished original Firebird Trans AM as well; even one with very low mileage. However, Trans AM Depot is your only bet if factory new is what you're looking for. They also use old LS engines which they outfit with additional turbo or superchargers or both, if that piques your fancy.
Strong V-8 was always the heart of a true Pontiac Trans AM, and here it's stronger than ever. Power outputs can be so high at times that they soar over 1,000 horsepower. It's 1,000 ponies at the rear wheels, mind you. Needless to say, these Firebirds are strongest ever made which is additional boasting point if just owning a new Firebird 15 years after its discontinuation isn't enough.
Design – refreshed & new style
From design's standpoint, these cars are a combination of their respective role models and new generation Camaros which they use as a base. Trans AM Depot currently offers three distinctive models to browse from. 6T9, 7T7 and Hurst Trans AM. Naming strategy is simple for the first duo as 6T9 represents the Trans AM from 1969, while 7T7, naturally stands for 1977 models. Hurst Trans AM has been made in collaboration with the famous Hurst house and represents the pinnacle of Firebird Trans AM evolution. Black and gold phoenix have never looked better than here in H/TA. On the other hand, 6T9 and 7T7 are painted white and blue respectively, but they don't lack any pizzazz as well.
Both are special in their own way and done by Kevin Morgan of Morgan Design. As far as their equipment goes, all models feature aftermarket parts of considerable quality in order to meet today's high safety and tech standards. Some can be fitted with touch screen infotainment systems as well which isn't something one could expect from any previous Firebird.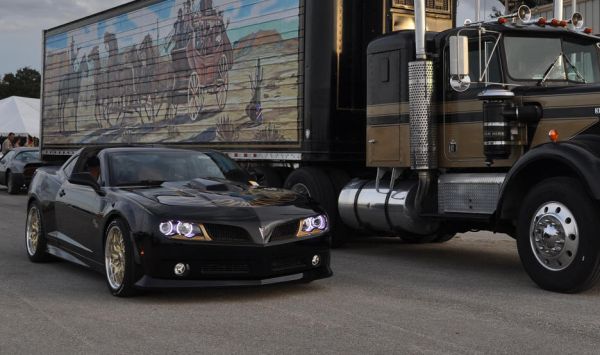 The new 2015 Pontiac Trans AM Price
Trans AM Depot Shworoom
In order to get your own 2015 Pontiac Trans AM, you'll first have to offer a sacrifice. That would be an all-new Chevy Camaro which is then stripped down and reassembled into something that will later become one of the above mentioned models. Apart from the initial Camaro cost, Trans AM Depot will charge you additional $40,000 or so for their base models. Unlike 2013 model year, new 2015 Trans Am coming with updated stuff and better package of equipment. Choose some of the optional equipment, however, and the price tag will soar even higher.
2015 Pontiac Trans AM might be much more expensive than it probably should be, but that's the cost of producing a unique or at least low-series car. All of Trans AM Depot's models are exactly that and you'll revel in passer by's awe whenever you go thanks to their meticulous finish, old school V-8 roar and sheer awkwardness for current conditions.