2016 Holden Captiva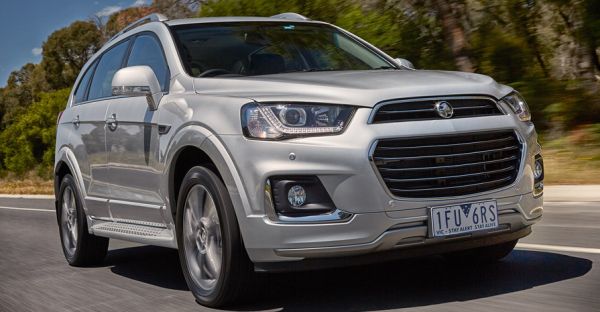 The latest SUV, named 2016 Holden Captiva has been revealed. The Holden Captiva has been on the market for nearly 10 years now and despite the fact many people thought that it was going to be replaced with a new mode, it has been updated a week ago with the 2016 Holden Captiva which only sports slight changes to its interior and exterior. While it still is a great car, the aging chassis and rather old engines make it a less than ideal choice because it is quite thirsty in terms of fuel consumption and the ride quality might be better, especially in a crossover which costs quite a bit over a normal sedan.
What's new for 2016?
Just as we mentioned, the car is sporting the same platform as before which is not ideal considering how old it is. However, it received a few updates to its running gear over the years and the latest model is no different. It should provide a slightly better ride quality and it should be more controllable under spirited driving.
Under the Hood
Engine wise nothing changed as well, so the 2016 Holden Captive will still be available with three engines. The base model offers a 2.4 liter naturally aspirated inline 4 petrol engine which is good for 165 horsepower and 170 lb-ft of torque, enough to get you from A to B but that's about it. The better choice would be the 3 liter naturally aspirated V6 which is far more powerful at 255 horsepower and 212 lb-ft of torque, all while using around the same amount of fuel. Both of them are available with a 6 speed automatic which sends the power to the front wheels but only the smaller of the two gets a standard manual gearbox. All wheel drive is still an option which is available only for the automatic equipped models.
The better choice of the lot would be the 2.2 liter turbocharged diesel engine which is not only powerful but also fuel efficient. This offers 160 or 181 horsepower and between 350 and 400 N*m of torque which is quite impressive for its size. This comes with either a 6 speed manual or a 6 speed automatic so it will suit more people with ease.
Design – Inside and Outside look
The exterior design is probably the biggest change on the new 2016 Holden Captiva. The front end has been completely revamped so it now sports GM's latest grille design with a large lower intake, a new set of Xenon headlights as well as new fog-lights housings. Also, the usual black wheel arches and black door steps have been color coded to the body while the back received a new set of tail lights as well.
Interior
Inside the cabin, the Captiva received a new design for its dashboard which now sports gloss black plastics as well as aluminum inserts that certainly improve the way it feels. Also, the infotainment system has been completely replaced and it now supports Google's Android Auto as well as Apple's CarPlay which means that people will be able to use their phones even on the low end versions of the car in order to get satellite navigation, internet music streaming and much more than that.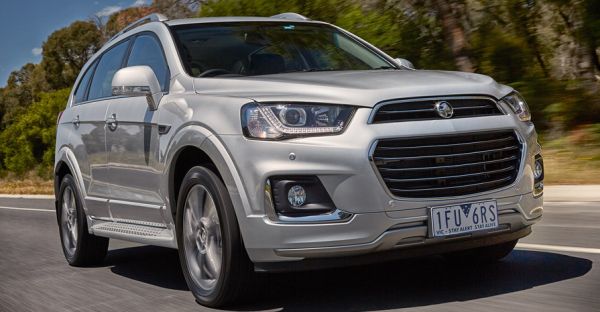 2016 Holden Captiva Price & Release date
While it has been released for now, the car will go on sale in the early to mid January 2016 but people will likely be able to place orders for it starting with the next week.
The price remained undisclosed but considering the changes it received we expect a very similar pricing scheme to the current model which means that the base model will start at roughly $27,000 while the seven seats version will start at roughly $30,000.
The small price top is there because the car is no longer called Captiva 5 or 7 but just Captiva.