2017 Tesla Model 3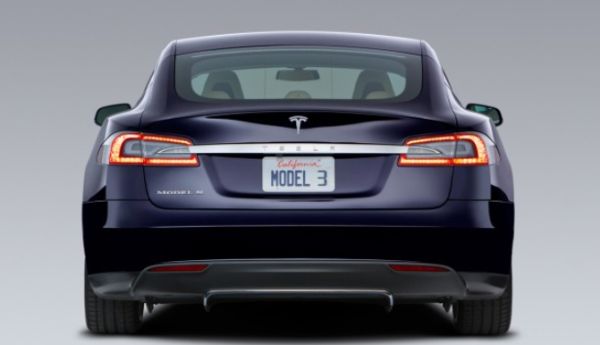 The 2017 Tesla Model 3 has been confirmed quite a bit of time ago and even though it has not been released just yet, it managed to get a lot of people interested in it. Why? Well, because Tesla's CEO stated that this will be the car to bring the electric powertrain to the masses. The projected price has been announced to be $35,000 for the base model and it shapes to be a very interesting car at this price point.
The platform or the actual engines have not been released to the public but rumors about its design started to appear back in September 2015 when a few tweets with a rendered model started to show.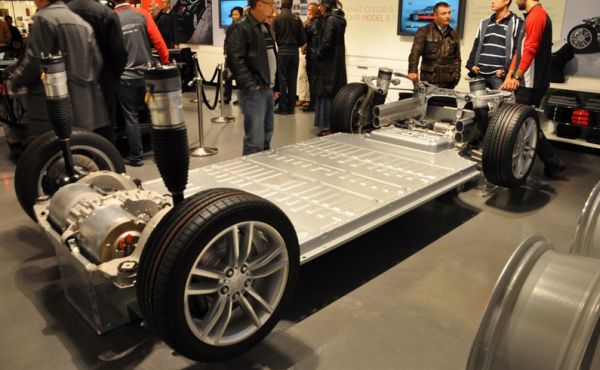 Interior & Exterior – New Design
Let's start with the design of the 2017 Tesla Model 3 which will be the deal breaker for this car. Even though it has the potential to become something great, Tesla has to take into account that people look for a usable car at this price point and not for a gimmick. Just like with the bigger Model S, the car will most likely feature two storage spaces, one in the front and one at the back but this time there will be less space in the front where a spare wheel might be added.
It is unclear yet if the car will be a hatchback or not but there are strong suggestions that it will remain one instead of becoming a sedan. A wagon version could be introduced at a later date but this has not been confirmed by Tesla.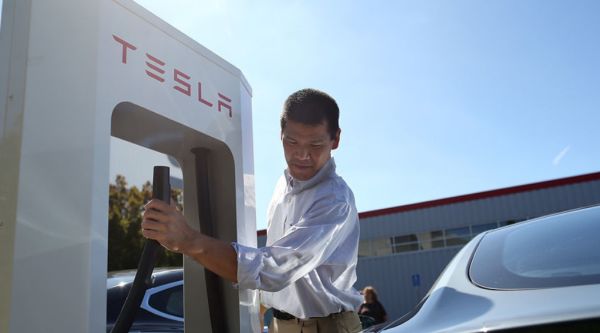 Inside view
The interior will be inferior to that of its direct sibling but it will be something special nonetheless. The special center mounted screen which acts as a center console will not be removed. Instead, the car will make use of a smaller version which will still be bigger than most others in this price range. Materials will be on par with those of its competitors and the car will be able to carry up to five adults without any major issues.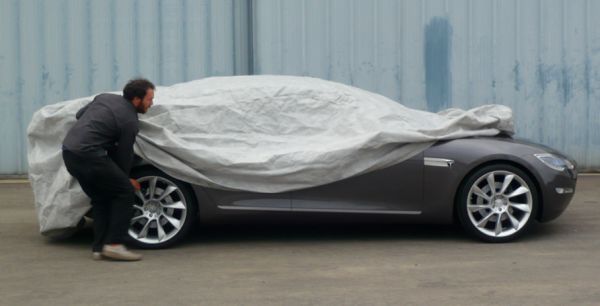 The Engine & Specs
Under the hood of the 2017 Tesla Model 3 is where things are starting to get interesting. In order for this car to be successful, it needs to provide the range required for a normal car. This means that Tesla will likely use a very efficient electric motor in the base form as well as a large battery pack. Early rumors suggest that the car will have between 200 and 250 horsepower and it will get a 40 to 50 kWh battery. This should allow for a comfortable range of around 300 miles and it should give the car decent performance as well. Rear wheel drive will be standard but an all wheel drive model with a similar amount of power but a slightly lower range might also be introduced on the market.
Just like with its bigger brother, the SuperCharging system will be available as well. This will likely be able to recharge the battery from 0 to 100% in less than 20 minutes which will give this car a lot of usability over most other electrics. A high performance version with an over 400 horsepower engine and a 70 kWh battery pack could also be introduced as a response to the M3 but this will likely be available at a later date.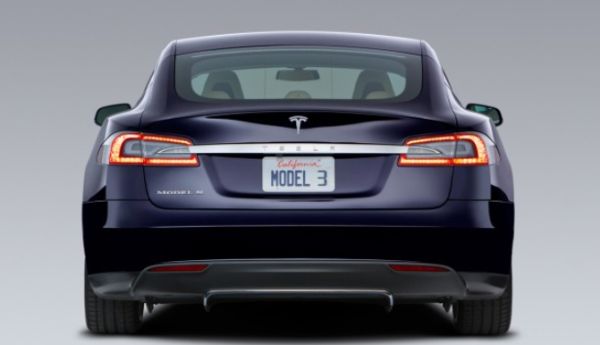 2017 Tesla Model 3 Price and Release date
The car in these looks a lot like a downsized version of the Model S which would make a lot of sense considering how the two current models in Tesla's roster look. The car has been confirmed to be released in March 2016 and it preorders for it will start immediately. Deliveries should commence in the early 2017 when Tesla will start production at their new plant.
An estimated price will be around 35,000 dollars.
https://youtu.be/UKT2tKmVk6g