2018 Porsche Mission E – Price & Release date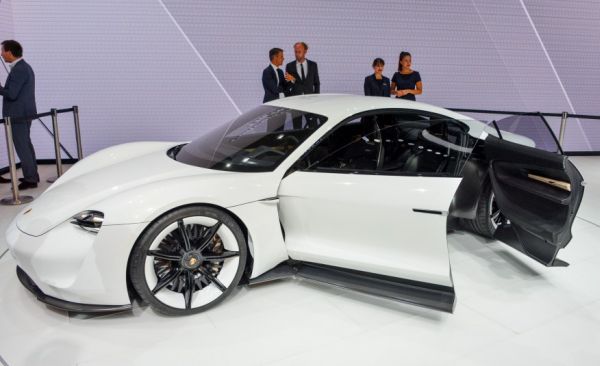 The new 2018 Porsche Mission E is the latest super car in Porsche's squad. Tesla is well known for being the larger electric car manufacturer in the World but there are now a lot more manufacturers interested in this technology after they've seen its true potential. One of these is Porsche which already released a concept car with the 2018 Porsche Mission E which sports an all electric powertrain that looks to be ready to beat the Tesla at its own game.
While the car has not been confirmed for date of production, a Porsche official said that they are considering it after they've seen how many people were interested in it.
What's new for 2018?
Unlike all of their other cars, this electric model is expected to use an all new carbon fiber modular platform which will not only be light and rigid but it will also allow Porsche to build a coupe, an SUV and even a sports car later down the road. The design has also been carefully planned in order to show their future plans with the Panamera sedan while the technology showcased on the car might be adapted to a hybrid with ease later down the road.
2018 Porsche Mission E Sporty Design
Exterior
The exterior design of the 2018 Porsche Mission E has been carefully crafted in order to showcased Porsche's latest design scheme. The sedan is low, wide and long and it looks like a four-door version of the 911 which is not a bad thing to say about a car. The rear features a single LED bar that acts as the tail-lights while in the front, each headlights features four LED clusters. The car sits on 22 inch carbon fiber wheels that will likely be changed for the production model.
Interior
Inside the cabin, it looks ready for production and even though the design is minimalistic, the car looks complete. The dashboard features a large LCD screen instead of a conventional instrument cluster while the center console floats in mid air and it features both the infotainment system and Porsche's control system which not only offers control on the car's functions but it also allows the driver to control the satellite navigation system.
High-end Performance & Specs
Engine wise, the 2018 Porsche Mission E doesn't feature any conventional petrol engine. Instead, it features four electric motors, each of them powering a wheel on the car. This means that it can offer a true torque-vectoring system which not only makes it safer but also it should make it a lot faster around a track. The engine's total power is 600 horsepower and more than 600 lb-ft of torque which does fall short of the Model S. Also, the 3.5 seconds to 60 MPH is slower than the Tesla Model S but this is not a problem considering that Porsche will give their electric sedan a rather unique feature.
The car will be able to charge from 0 to 80%, which means around 250 miles of range, in less than 15 minutes. Tesla on the other hand can give the Model S in 30 minutes around 170 miles of range. This will not only make the Porsche much better for longer trips but it will give them a real edge over its competitors. On top of that, the car will be able to get over 300 miles of range on a single charge which will take less than 20 minutes!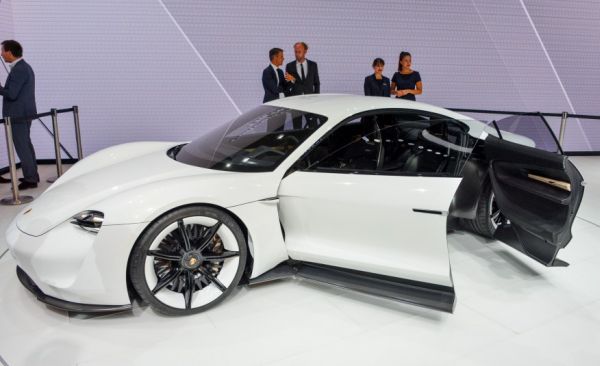 2018 Porsche Mission E Release date
The release date is still unknown but we think that a car such as the Mission E might hit the market in the early 2019. By then Porsche will be able to finalize the development process and they may also develop an even more powerful version of it. The price would have to be around $150,000 in order to be competitive but Porsche could also launch a much more expensive version aimed at a completely different market.